WHERE TO SHOP
STRUGGLING WITH WHAT TO WEAR FOR BOUDOIR?
One of the most frequently asked questions
is "What should I wear?" Clients are constantly
inquiring about what is "acceptable" boudoir
attire. The answer is: whatever you want!
Boudoir attire is all about what makes you
feel sexy and confident. I have ladies bring in
anything from classic black dresses to barely-
there lace underwear. You can reveal as much
or as little as you want. Classic boudoir attire
typically includes items such as bra/panty sets,
chemises, corsets, and teddies. I particularly
love the look of bodysuits, off-the-shoulder
sweaters, cardigans, sheer tops and crop tops.
You could even chose to bring nothing and
just do a white sheet look! Let's talk and I can
help you choose clothing that will make you
feel the most comfortable. Don't forget shoes
and accesories! Remember I offer a complimentary
wardrobe consult with session fee.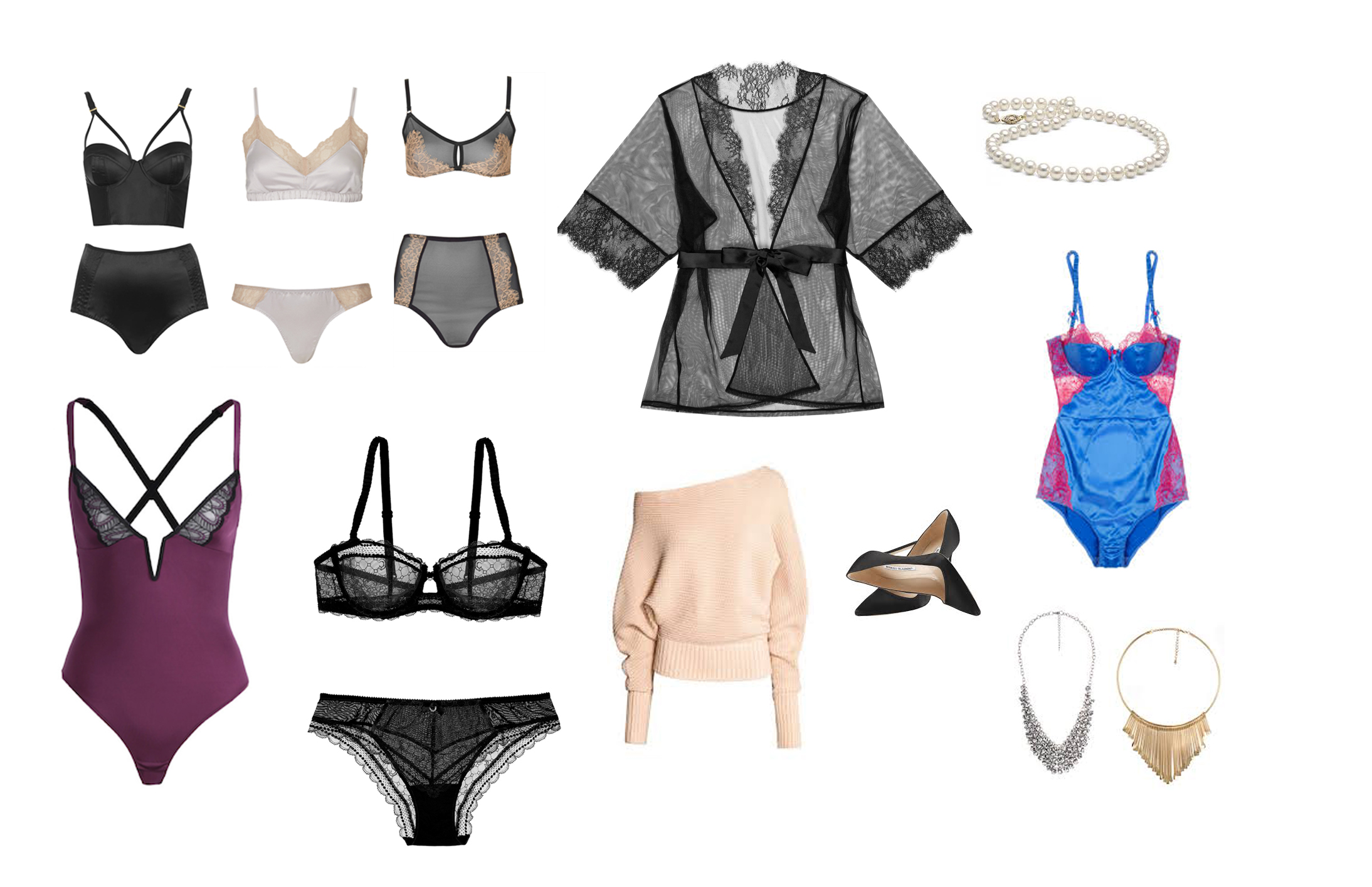 Naked Princess
Plus Size - Torrid
Asos Has a great Plussize and Maternity selection
Favorite Etsy shops: